Silver Conductive Adhesive is used to create a thin, smooth, flexible and adherent film that has high electrical conductivity and which can be applied on a variety of substrates, including plastic, paper, wood, textiles, glass, ceramics, and metals. It can be applied by brushing, spraying, dipping or pencil and dries quickly at room temperature.
This article is all about the use of Silver Conductive Adhesive for different purposes.
Silver-loaded conductive epoxy adhesive is a two-component thermosetting material with an epoxy resin adhesive base that contains silver flakes. This two-component epoxy adhesive has high conductive properties and is ideal for the interconnection and mechanical bonding of components to circuits. Conductive epoxy adhesive can be a safer and more efficient alternative than traditional welding.
Silver-based conductive epoxies are much more resistant to oxidizing agents than tinned ones. Unlike tin-plated contacts, they maintain conductivity even when they are oxidized. Silver Conductive Adhesive eliminates the risk of serious conductivity problems.
What is Conductive Adhesive?
Conductive adhesive is a special type of adhesion agent, mainly composed of resin and conductive fillers, such as silver dust, gold dust, copper powder, nickel powder, graphite powders, etc.). It is used as an adhesive material in microelectronic components, encapsulation manufacturing process and for many other purposes.
Silver Conductive Adhesive
Silver Conductive Adhesive vulcanize on room temperature. These adhesives are thixotropic, ready to use (do not require mixing), non-corrosive silver and charged with electrically conductive particles of Silver. Silver can be replaced with other elements such as Silicon, but the use of silver is usually preferred.
The wide choice of loading particles allows silver-based conductive adhesives to adapt to most galvanic coupling situations. Whether it is used to glue a conductive elastomeric gasket in its seat or to the mounting surface, to glue a shielded optic to its metal frame or to seal large spaces in EMC mechanical applications, the electrically conductive silver-based adhesive is always preferred and the safest choice to ensure a high EMI shielding of the apparatus.
Silver Conductive Adhesive is provided in different types of containers. Silver Conductive Adhesive is simple to apply and can last for a long time if stored properly, also allowing their reuse. Silver Conductive Adhesive is suitable for all markets and all applications, be it consumer, military or medical.
Characteristics of Silver Conductive Adhesive
Silver Conductive Adhesive has excellent electrical conductivity, adhesion and chemical stability. The silver dust almost does not oxidize in the rubber, its oxidation rate in the air is very slow, even if it is oxidized, the generated silver oxide still has good electrical conductivity. Therefore, in the market, especially in the high-reliability requirements of the electrical installation, silver powder flakes are generally used as a conductive filler. In the choice of the matrix resin, the epoxy resin is the best due to its high active group content, high cohesive strength, good adhesion, and excellent mechanical properties.
After the silver powders as conductive fillers are added to the epoxy adhesive, the conductive mechanism is the contact between the silver powders. After curing the system, the silver powders are connected in the chain circuit to each other, it presents conductivity. For the aggregate amount of 80% silver powder more or less, the conductivity is the best. It has high electrical conductivity and can be used by spraying, brushing, or dipping and it dries very quickly.
The Silver Conductive Adhesive has the following main Characteristics:
1.Flexible (the degree of flexibility is variable by adjusting the mixing ratio)
2.Extremely resistant to fracture
3.Very high bond strength
4.Suitable for joining materials with dissimilar thermal coefficients of expansion
5.Used at room temperature
6.Excellent aging resistance
7.Wide operating temperature range – retains resistance and conductivity at extreme temperatures
8.Stable – low bond (set) of resistance through cycling temperature
9.Compatible with most common substrates – do not tarnish
10.Excellent adherence to a wide range of materials
11.Uses a transparent lacquer after application to protect the film
12.Hard and wear-resistant after proper drying
13.Compatible with a wide range of materials
14.Operating temperature is included between – 80 °C and 125 °C.
15.Suitable for substrates that cannot be welded
16.High electrical conductivity
17.Durability and thermal resistance, to shocks and superior chemical agents
18.Mixture ratio resin/hardener 1: 1 by weight or volume
19.Supplied with complete instructions
20.Pre and post-application cleaning not required
21.Non-toxic substances – does not require a welding mask during application
Applications of Silver Conductive Adhesive
The main applications of Silver Conductive Adhesive are stated below:
1.Structural adhesive – can be used to permanently join metal assemblies, EMI windows, etc.
2.It is used for electrical connection of components avoiding the use of mechanical or welding fasteners
3.EMI protection with environmental sealing
4.ESD control/grounding.
5.It can be used in applications where heat cannot be tolerated.
6.Repair of electrical circuits on the printed circuit track or the heated rear window.
7.Screening of plastic containers against high-frequency fields
8.Earthing strips
9.Used in non-weldable connections
Typical applications of Silver Conductive Adhesive:
Silver Conductive Adhesive is widely used for the interconnection and bonding of mechanical and electrical components due to the excellent electrical conductivity. In addition, they are suitable for use as an excellent glue with plastics, ceramics, wood, metal, glass, and graphite.
Typical applications include replacement of welded/brazed joints where the temperature is an important factor, as a heat-conducting adhesive.
Silver Thermal Conductive Adhesive
Silver Thermal Conductive Adhesive is highly viscous encapsulation materials enriched with special loads that guarantee reliable heat dissipation between two pieces. With the establishment of new technologies and the increasing miniaturisation of electronic components, demand for such materials has increased in recent years. During the dosing of Silver Thermal Conductive Adhesive, an adapted operational technique should be used so that the materials and application systems are not damaged.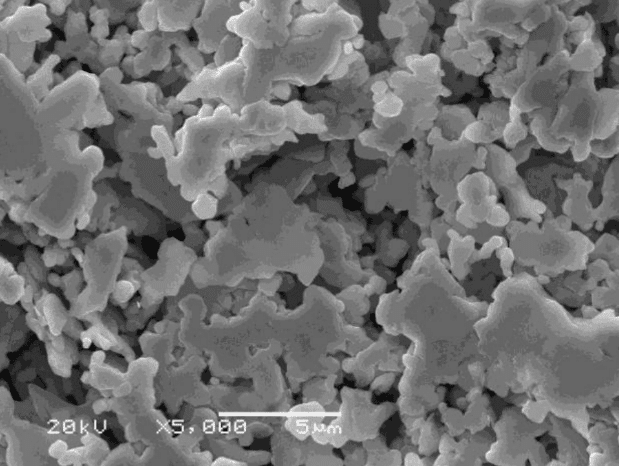 Silver Thermal Conductive Adhesive improves the heat transfer between two objects, for example between a printed circuit and a heatsink and, therefore, contributes to preventing power drops and defects. These materials are also known as Gap Filler. Usual is encapsulation materials of one or two components based on silicone, silver, epoxy or polyurethane. Adding loads and additives can modify the properties of Silver Thermal Conductive Adhesive and adapt to each application.
The specific thermal conductivity coefficient λ is important for the application of heat conductive encapsulation materials. This value (unit: W / (m ∙ K)) indicates the thermal energy carrying capacity of material through heat conduction. The higher the thermal conductivity capacity, the greater the heat transfer for each unit of time.
Fields of application
Silver Thermal Conductive Adhesive is used in the automotive sector, in the electrical and electronics sector as well as in many other sectors. In recent years it has been possible to observe an extremely high consumption of these materials, among other things, due to the establishment of new technologies or the further flush development of already proven technologies. LED technology or battery encapsulation in the electromobility sector serves as an example. The issue of thermal management is also becoming increasingly important due to the increasing miniaturization of electronic components in all areas.
The thermal conductivity of adhesives is achieved with special loads such as aluminum oxide, silver or boron nitride. These loads in the form of pieces, balls or cubes often have a very high degree of hardness as well as shapes with sharp edges. Therefore, when choosing the systems for the preparation and dosing of Thermal Conductive Adhesive, make sure that the design of the unit is adequate. Otherwise, users will have to have high maintenance and repair costs.
Silver Thermal Conductive Adhesive has a double function. While thermal pastes are dosed to join two pieces thermally, thermal adhesives are responsible not only for thermal bonding but also for mechanical bonding. The specific thermal conductivity of these adhesives is lower compared to that of thermal pastes. In order to reliably guarantee the double functionality of the material, the load volume must be adapted to the carrier agent. The use of too much product to improve thermal conductive properties would result in an immediate worsening of adhesion properties. Also, if a lot of adhesives is used, there is a danger that the compound will start to dissolve under the influence of temperature.
Dosing of Silver Conductive Adhesive
To obtain perfect results during the application of Silver Thermal Conductive Adhesive, it is essential to choose the appropriate dosing system. While the dosing systems by gear pump are not suitable for pasty materials and with a high level of load, the piston dispensers offer many advantages thanks to their robustness and high precision during mixing.
Thus, Silver Conductive Adhesive is an electrically conductive adhesive component comprising a modified epoxy resin filled with conductive silver particles. It is produced by mixing at room temperature to form an electrically conductive structural adhesive. Once mixed, it adheres strongly to a wide range of substrates such as metals, composites, ceramics and plastics in aerospace projects, electronic and optical applications and cryogenics. This high temperature and electrically conductive epoxy product can also be used as a weld where heat cannot be tolerated, as it cures at room temperature. This efficient and economical adhesive is useful for the repair of printed circuits, for the connection of dissimilar metals and other connection and shielding problems.
References
https://www.sciencedirect.com/topics/engineering/thermally-conductive-adhesive
https://www.researchgate.net/publication/263058704_Novel_Fast-Curing_Electrically_Conductive_Adhesives_from_a_Functional_Epoxy_and_Micro_Silver_Flakes_Preparation_Characterization_and_Humid-Thermal_Aging
https://www.researchgate.net/publication/226593628_Effect_of_different_types_of_silver_and_epoxy_systems_on_the_properties_of_silverepoxy_conductive_adhesives
https://www.microwavejournal.com/articles/32587-silver-conductive-adhesive-3hts-80
https://link.springer.com/article/10.1007/s11664-005-0075-8